Hello!
Its been a while, and many things have happened. Okay, not really, but it feels like that. Probably because of my stress that wont get away. You stil struggle with stress? – yes, and anexity.. and many depressive moments, but anexity is the worst one now. I've had that since summer last year and it got better, but then exam came in the picture, and it got worse.
I've recently finished my all 3 exams. First one went ok, second went shitty, and the last one was excelent. So, I wasnt sure what I felt about the result, but my dad wasnt happy, so then I started to feel bad. Greait!
But im over it now! Im not here to talk about my problems today, im going to talk about how happy I can be this summer (if that make sence) Im so happy I've finally reached holiday. I feel like my mind is ready to figure out myself and clear my mind. Im so excited for high school! New friends! Thats the best part, because in the last 3 years, I've felt so lonely.
So, what have I been doing? well, first of all exam, and then my class and I went to poland. Lots of crazy and funny things happened there. I really miss the trip, and I wish I could go back again..with my class. They are amazing people when we are together, but when I think about individuals..nope. just nope.
so yeah, poland in 5 days, then holiday came. I have been trying to go out with my mom to be be more active, so I can start with the plan i made a while ago. (I deleted the most, Im going to change something there) It has been pretty good actually. I havent started yet on the plan because when i started, my body was too lazy with no energy and I had no desire, so it was too hard. Im going to continue with going-out-with-mom-when-you-have-the-chance prosses. So, when I come from Trondheim next week, I will start.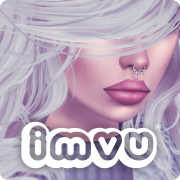 I have also played alot of Imvu. Imvu is a virtual online chat world (platform). You can get many friends there, so I recommend it alot if u like being creative and meet new people. ( I will make a spost about this) It may look like its only for kids, but its not. At all. Its from 13+. That means that adults also plays this. There are mostly people from 15-19, so its perfect for youth.
So, thats what I have been doing. + alooooot of youtbe. specially Euina (imvu youtuber)
Stay tuned:) ❤ and thank you sooo much for beeing here. I never thought someone would actually read my blog. Its crazy even doe its only like 13 people pr post.
But thanks again!